Further E. coli cases linked to Barnard Castle nursery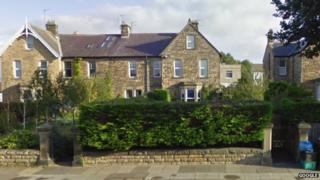 Further cases of cases of E. coli have been linked to a County Durham nursery.
Public Health England (PHE) confirmed two more children and an adult relative tested positive for the bacterial infection over the weekend.
It has brought the total number of cases associated with Kirklands Day Nursery in Barnard Castle to eight.
The nursery remains closed, and experts from PHE and Durham County Council are continuing to investigate the cause of the outbreak.
Dr Peter Acheson, a consultant at PHE's North East Centre, said: "The latest cases of E. coli O157 infection were not unexpected and demonstrate why arrangements were put in place last week to screen all the children before reopening the nursery.
"Only children and staff who have tested negative twice will be able to return to the nursery when it reopens, in order to prevent further spread of the infection."
The infection, which is relatively rare, can cause a range of symptoms from mild diarrhoea to severe abdominal pain.
A very small proportion of patients, mainly children, can develop a serious complication that can lead to kidney failure.
One of the affected children remains in hospital, and the other seven people are recovering at home.