Redcar steel: SSI missed pension payments claim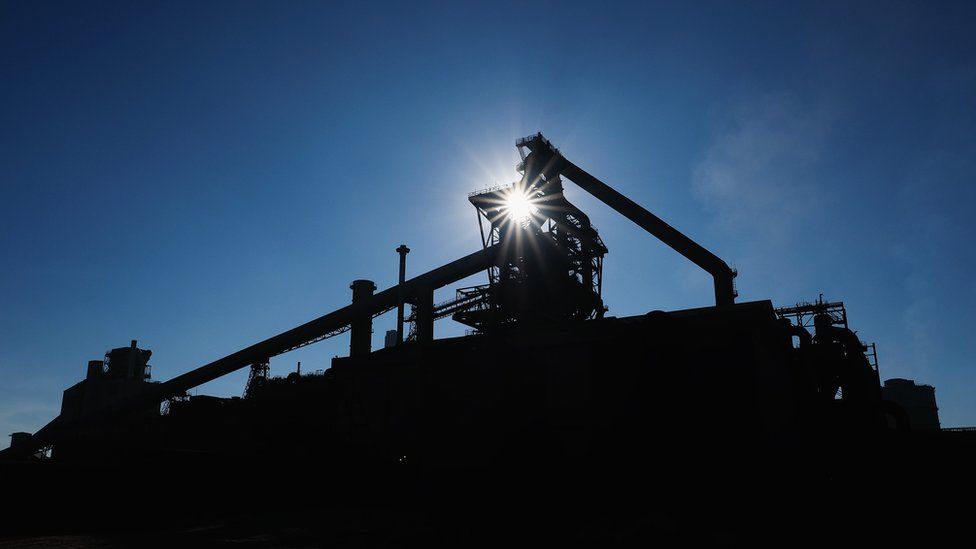 The steel company SSI has missed some payments into its employees' pension scheme, it has emerged.
SSI declined to comment but the government's Insolvency Service said the exact number of missed pension payments was still being assessed.
Steelworker Ken McGlasson said he had been left feeling "duped".
Since June money has been deducted from his salary but not transferred to his pension scheme, he claimed.
SSI's contributions have not been paid either, with the whole amount totalling more than £2,000, he said.
"I'm feeling angry and disappointed," Mr McGlasson said.
"It's worrying, because where is this money? And what have they been using the money for? It comes out before tax, so what's been going on here?"
The Community Union described it as a "worrying development".
The Insolvency Service says 100% of employee pension contributions are protected and will automatically be claimed by their pension company.
Separately, nearly 250 workers at the Redcar steelworks have been sent home in the middle of shifts because they had "mistakenly" been kept on, the town's MP understands.
Redcar's Labour MP Anna Turley said it "beggars belief" that 890 workers, instead of 650, were told to stay and maintain the site as part of the mothballing.
An Insolvency Service spokeswoman said those employees on site when the official receiver was appointed were retained "to ensure health and safety requirements".
However, she said: "[The receiver] now been able to assess staffing requirements and has reduced the number of employees to the level required to keep the site operating safely while he carries out his duties."
The 240 sent home have been told they will be made redundant, Ms Turley said.
"It is beyond cruel that 240 people who thought they had a life line to keep their jobs and keep the plant alive are told today that this was a mistake and they aren't needed after all," she said.
"What are the administrators playing at? How can they make an error of this scale?"
Middlesbrough South and East Cleveland Labour MP Tom Blenkinsop said to be given "false hope" was "quite frankly inhuman".
The government has promised an £80m aid package to help the 1,700 workers who have lost their jobs.
Related Internet Links
The BBC is not responsible for the content of external sites.