Loftus flood-hit bridge repair work starts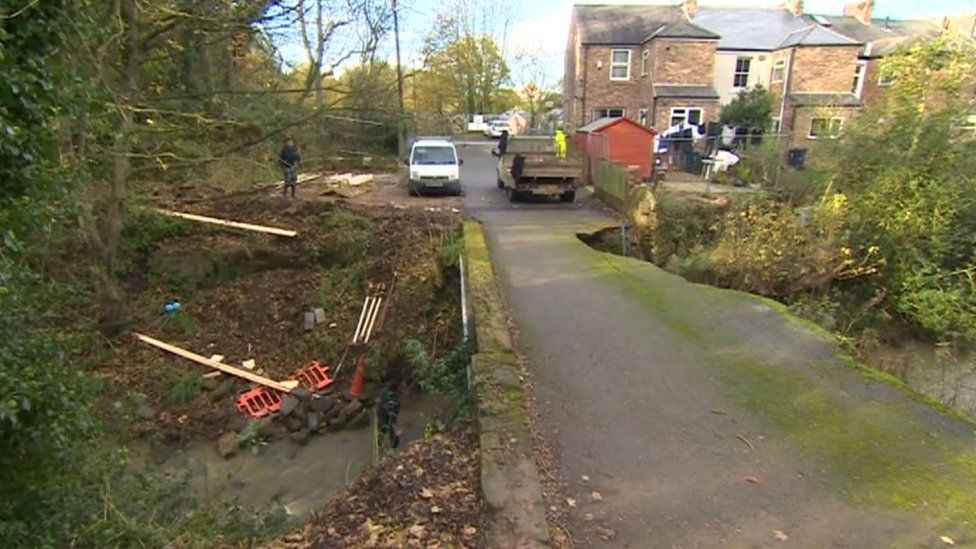 Repairs are to start on a bridge damaged by flooding that left residents in a small Teesside community cut off.
Gaskell Lane Bridge in Loftus was hit by a five-foot tidal wave two years ago.
Elderly people living in six homes have been left isolated and reliant on a temporary track diversion for access.
Homeowner Violet Dales, who has lived in Loftus for 50 years, said being cut off was "depressing" and it felt "as though you're a prisoner" in your home.
The discovery that the bridge belonged to a resident who was unaware of the fact has delayed reconstruction work, which is expected to take seven months.
Redcar and Cleveland Council have taken ownership of the bridge and responsibility for the work, which will cost about £100,000.
Northumbrian Water will install a small pumping station and new sewer pipes into the structure.
Wastewater director Richard Warneford said: "This is great news for the residents who have had two years of worry and inconvenience while solutions to the problem were studied, planned and assessed."
Related Internet Links
The BBC is not responsible for the content of external sites.