Saltburn roofs ripped off by strong winds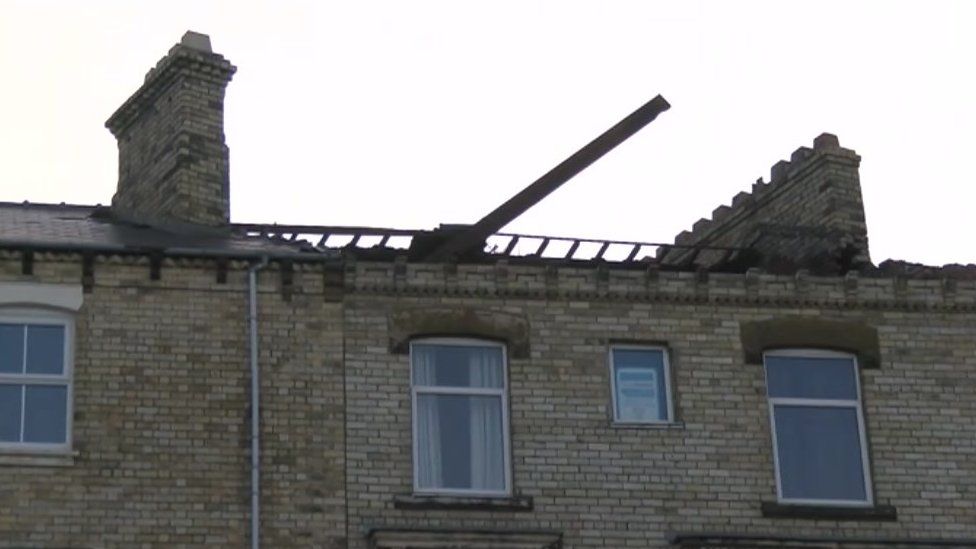 High winds have torn the roofs from houses on a seafront in the north-east of England.
Part of Marine Parade in Saltburn was closed after debris fell onto the street below and crashed onto parked cars on nearby Amber Street.
People living on the parade said they had to evacuate their homes after being woken by the noise at about 02:00 GMT.
Resident Stephen Dowd said he was "absolutely shocked" at the "unbelievable" damage.
"It woke me up in the middle of the night, great big crashing sounds," he said.
"I can't believe that it's lifted those roofs off like it has."
It is believed the Sea View Nursing Home on the street was evacuated. There are no reported injuries.
Steve Owen said his daughter heard a noise which turned out to be a telegraph pole coming down.
Police said they could not go into their homes to assess the damage until it was deemed safe, he said.
It is not clear when people will be allowed back into the buildings.
Related Internet Links
The BBC is not responsible for the content of external sites.