Middlesbrough's Stewart Park training centre plan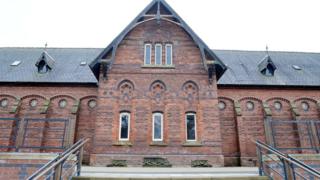 A Victorian stable block in a Middlesbrough park is to be turned into an agricultural training centre, thanks to £3m from the Heritage Lottery Fund.
York-based Askham Bryan College will use the cash to restore the Grade II-listed Central Lodge at Stewart Park.
The college, which already runs some courses from the building, will create lecture rooms, a lab, animal handling areas and workshops.
It can then extend the curriculum to forestry and arboriculture.
Liz Philip, from Askham Bryan College said: "The restoration of Central Lodge means it will become a vibrant centre helping to increase future employment and life opportunities for the region's young people.
"A key part of our plans is to make the building more available to the public, opening it to local groups, thus returning it to the heart of the local community."