Hartlepool fertility consultation opens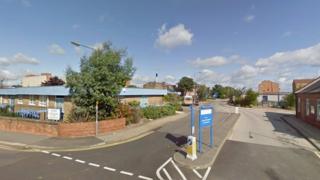 A public consultation on fertility services in Hartlepool has begun.
Three options have been put forward after the local NHS trust said it was unable to recruit enough staff.
They include outsourcing the current service, maintaining a more minor service or removing all fertility services from Hartlepool.
It follows a move by North Tees and Hartlepool NHS Foundation Trust to end services that was blocked by the High Court due to a lack of consultation.
The three options, put forward by the NHS Hartlepool and Stockton Clinical Commissioning Group, are:
Keep the current services, which includes IVF, at University Hospital Hartlepool, provided by someone other than the trust
Allow a lesser service which does not require a Human Fertilisation and Embryology Authority licence, for example providing scans and analysis, to be run at Hartlepool
Remove all services from Hartlepool
The trust said it has struggled to recruit enough embryologists.
Hartlepool Council won an injunction at the High Court preventing the trust from ending the service as it had planned on 31 March.
The council argued the trust acted too quickly, failed to properly consult with the public and could have done more to attract trained staff.
About 250 IVF cycles are provided each year at the hospital.