Redcar pair admit burying dog alive with nail in head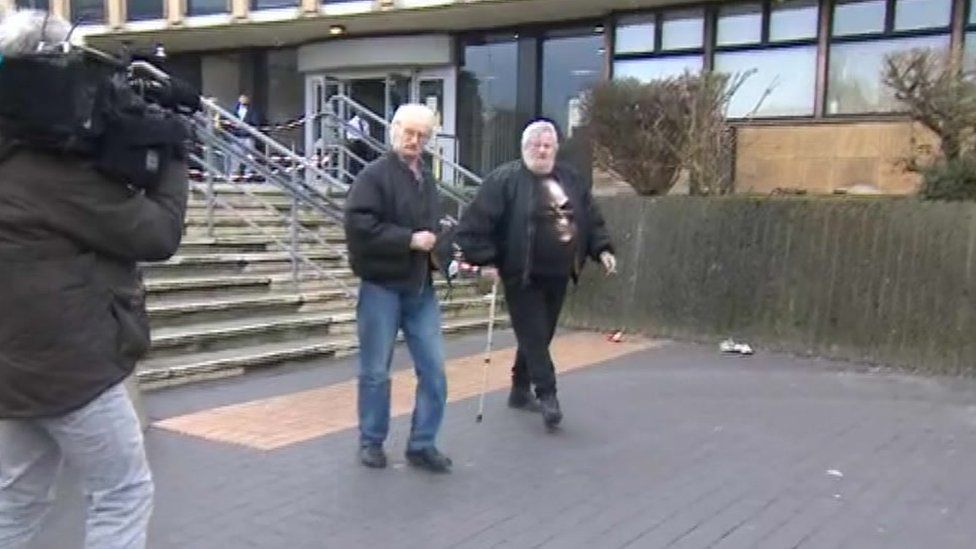 Two men have admitted their part in a botched attempt at euthanasia on a pet dog which left it with such severe injuries it had to be put down.
The animal was discovered buried alive with a nail hammered in its head, in Kirkleatham Woods, Redcar, in October.
Michael Heathcock, 59 and 60-year-old Richard Finch, both from Redcar, pleaded guilty to offences under the Animal Welfare Act.
Sentencing will take place at Teesside Magistrates Court on 1 March.
The court was told Heathcock thought he could not afford to have his 16-year-old terrier - called Scamp - put down by a vet.
He did it himself, thinking he was "doing the right thing", but botched the attempt.
A couple walking in the woods heard whimpering and found the dog in a mound of earth
A vet called it the worst case he had ever come across.
Related Internet Links
The BBC is not responsible for the content of external sites.