Middlesbrough councillors comments' 'campaign of vilification'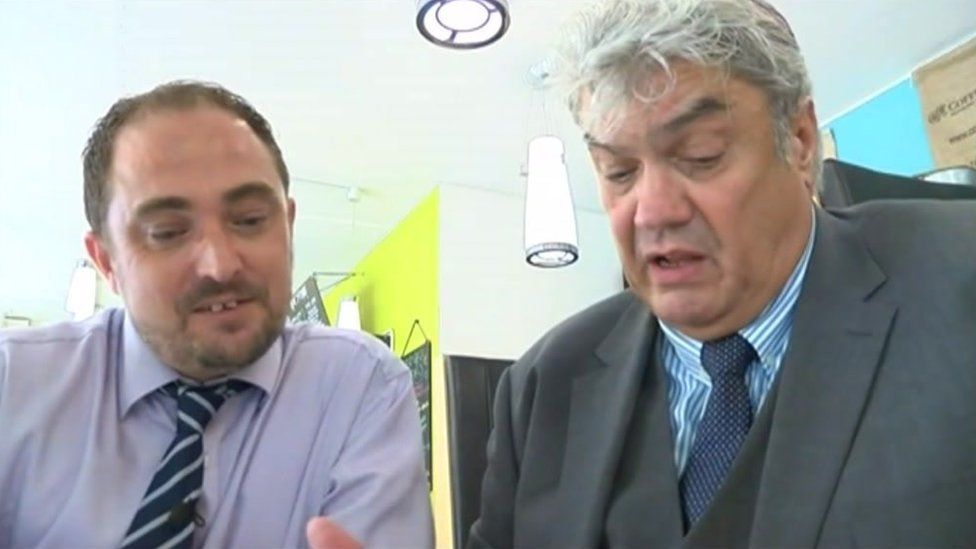 Two councillors who posted abusive online comments about colleagues ran a "destructive campaign of vilification".
Terry Lawton called some Middlesbrough Council members corrupt while Jon Rathmell called an officer a "purse-carrying cretin".
Mr Lawton said it was "political banter" and was accused of "bullying people because I'm challenging them".
Both men have been ordered to apologise by the council's standards committee but maintain they did nothing wrong.
Middlesbrough mayor David Budd said the pair's "destructive campaign of vilification damaged the reputation of their town".
An independent investigation found the two Independent councillors breached conduct rules.
Mr Lawton made several posts on Facebook about colleagues whereby he accused some of corruption through the sale of town assets to family and friends. He also named people he claimed had "dirty secrets" and did "dirty deeds".
Another post claimed a councillor was well known for offering female employees promotion in exchange for sexual favours.
Mr Lawton was told if he did not apologise his council email account would be suspended.
He added: "If I do say (sorry) I won't really mean it".
Mr Rathmell called a council officer a "bag-lady" and "purse-carrying cretin" in a post on Facebook.
After the hearing, he said he listened to the finding against him but did not "accept it".
Related Internet Links
The BBC is not responsible for the content of external sites.