Hartlepool Tata steel pipe mill sale to create 100 jobs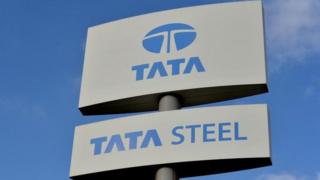 A firm which has bought two pipe-making works on Teesside said the move would create 100 new jobs.
International metals group, Liberty House, said the deal with Tata Steel UK for the Hartlepool steelworks would also safeguard 140 existing jobs.
Liberty executive chairman, Sanjeev Gupta, said he wanted the site to become a world leader in the gas and oil pipes industry.
Tata Steel will retain a third mill on the site, employing 270 people.
Liberty has already bought Tata's speciality steelworks in Yorkshire, Lancashire and the West Midlands, and Scunthorpe's Caparo Merchant Bar mill.
The company now have a workforce of nearly 5,000 across the UK, it said.