G4S bomb threat: Daniel Garland 'never intended to hurt anyone'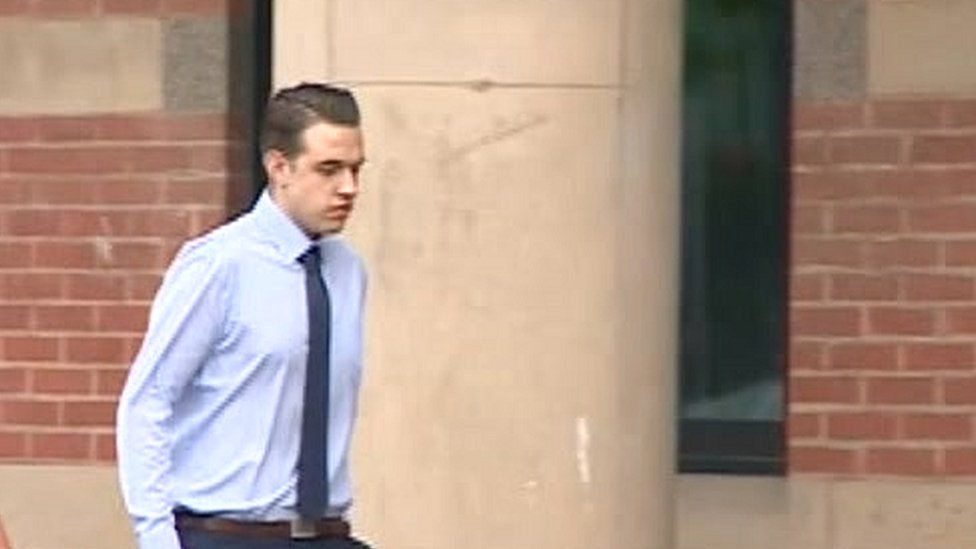 A G4S security firm worker accused of threatening to detonate bombs on its vehicles unless he was given £1m never intended to hurt anyone, a court has heard.
Daniel Garland, 19, from County Durham, sent an anonymous letter to the firm's Thornaby depot to get back at two of his colleagues, he said.
Teesside Crown Court heard he had told police the pair had been bullying him.
Mr Garland has admitted a bomb hoax but denies two counts of blackmail.
He threatened to fit "mini bombs" on G4S vehicles, storm the depot with weapons and "cause harm" to the partner and newborn baby of a fellow employee while he was at work, the jury heard.
Giving evidence in his defence, he said he had suffered from years of bullying at school before being targeted by his co-workers during his three months with G4S.
Mr Garland told the jury: "I had to get them back in some way. It was when I couldn't take any more.
"I was very distressed; they have to be punished for what they have done to me. That's why I wrote the letter."
He told the court the detail about planting bombs on vehicles was to make the letter more credible and that he believed the two named colleagues would "get into trouble" and could be moved from his department.
The court heard he thought "two or three police" might come to check the vehicles, but a major investigation was launched and the company's 134 staff were prevented from leaving work while searches were carried out.
In the letter, Mr Garland, of Durham Place, Chester-le-Street, claimed the two employees had been paid to provide inside information by people who raided a G4S van in Middlesbrough last year.
The thieves got away with a substantial amount of cash and have not been caught.
Related Internet Links
The BBC is not responsible for the content of external sites.