Cleveland Police fail to attend burglary court case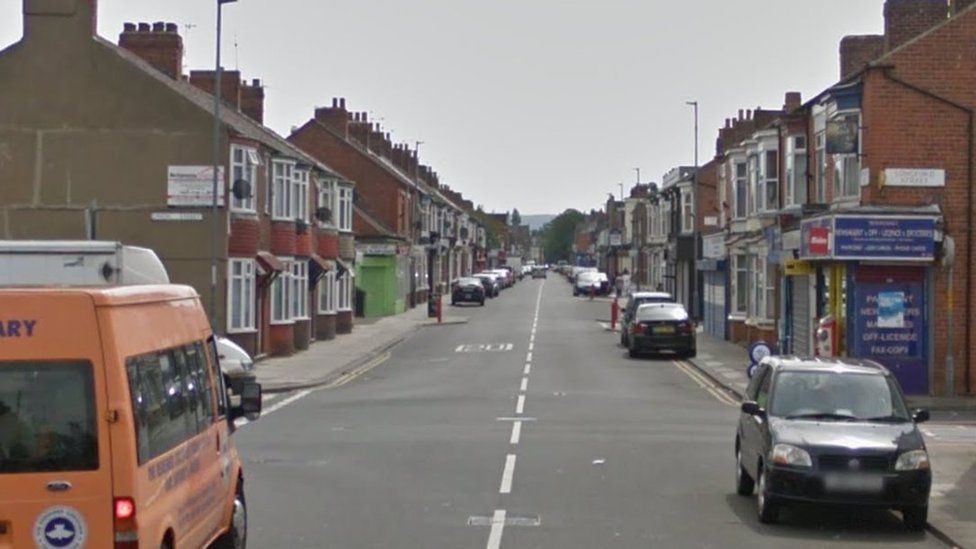 A criminal case against a man accused of burgling businesses was dismissed when police failed to attend court.
Several businesses on Parliament Road in Middlesbrough said they had been burgled or threatened by the man.
He was charged with burglary and racial harassment but Teesside magistrates dismissed the case when a key officer was not at court.
The Crown Prosecution Service said an adjournment request was rejected by the court. Cleveland Police has apologised.
Pizza shop owner Luqman said his business was "turned upside down" in a burglary in August, but he had CCTV footage of the suspect.
He said he and his staff then received threats of violence and racial abuse from the man they claimed was caught on camera.
Other businesses also said they had been burgled and attacked by the same man and a gang he is allegedly the leader of.
Luqman said he has had an apology about the case collapsing, but he now "lives in continuous fear" of further attacks.
He also said he had been told the police officer had not been warned he would be needed at court.
A spokesman for the Crown Prosecution Service said a record had been made six weeks before the hearing that the officer may be needed.
A Cleveland Police spokesperson said: "We acknowledge that, had a particular police witness been present at court, the case would in all likelihood have gone ahead.
"We share the victim's disappointment that it did not proceed.
"We are firmly committed to the pursuit of all forms of hate crime and we have offered to meet the victim to apologise.
"Meanwhile further inquiries will be carried out to establish what exactly went wrong."
Related Internet Links
The BBC is not responsible for the content of external sites.