Mayor's criticism of Cleveland Police 'damaging morale'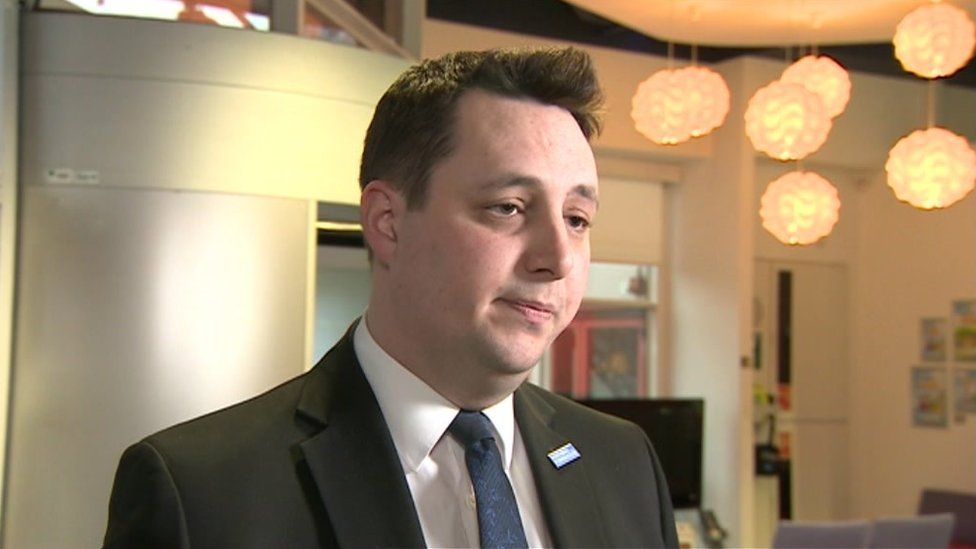 Continued criticism of a north of England police force by the local mayor is damaging morale, the body that represents police officers says.
The Police Federation has called for Tees Valley Mayor Ben Houchen to support Cleveland Police.
Mr Houchen said the force had "lurched from one problem to the next".
Cleveland police federation chair Andrea Breeze accepted there were "issues" but said "criticism alone does not help officers' morale".
She said; "They would just like the opportunity to get his support and obviously get the officers the recognition they deserve."
Cleveland's Police and Crime Commissioner (PCC) Barry Coppinger said the force was "heading in the right direction".
"Her majesty's inspectorate of constabulary don't think there's a structural problem - they think we're a good force," he said.
Mr Houchen said the PCC's accusations that he was undermining rank and file officers were a "massive misrepresentation", as his criticisms concerned only senior management.
"If we go back 30 years in Cleveland Police, all problems have been with senior management and their lack of ability to support frontline officers is an absolute tragedy," he said.
"Until they support frontline officers they cannot fulfil their duty, which their primary duty is to protect the public."
Related Internet Links
The BBC is not responsible for the content of external sites.