River Wear drowned teen's brother in safety plea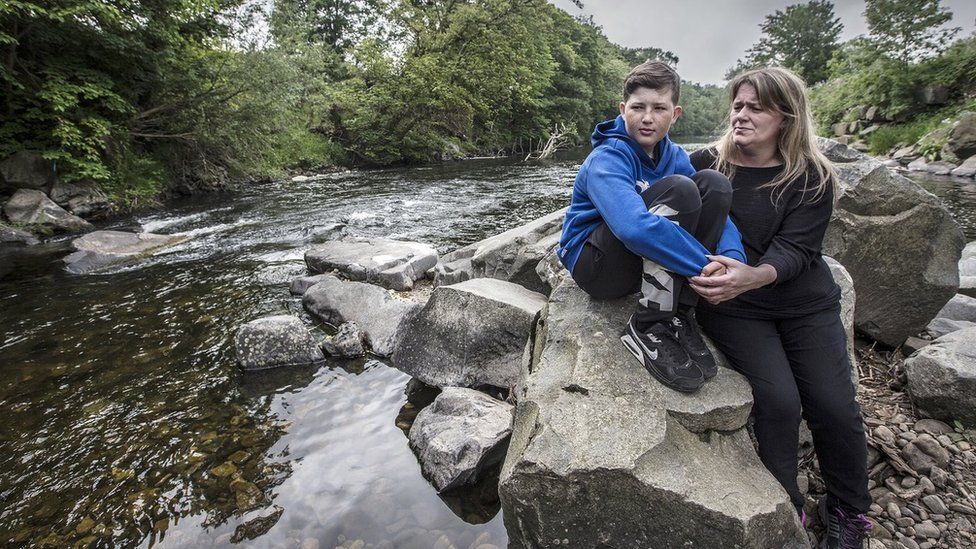 The younger brother of a County Durham teenager who drowned in the River Wear has returned to the site of the tragedy to launch a water safety campaign.
His family has worked with Safe Durham Partnership to highlight the danger.
Cyle Gosling, 12, returned to the stretch of river for the start of this year's Dying to be Cool campaign.
The campaign targets 10 to 16-year-olds, and goes into schools to spread awareness of cold water shock, which can happen when plunging into cold water without getting the body acclimatised.
Cyle Gosling said: "People my age don't really think what they're doing, they just do it. If they were to listen and they knew the danger they wouldn't."
His mother, Fiona Gosling, said: "Cold water shock can take over your body within minutes, or like Cameron, take you straight away.
"But it's not out there enough, I knew nothing about it, and I'm still learning now - the education of it needs to be out there a lot more."
Related Internet Links
The BBC is not responsible for the content of external sites.