Katrice Lee: Bone fragments found in search 'not human'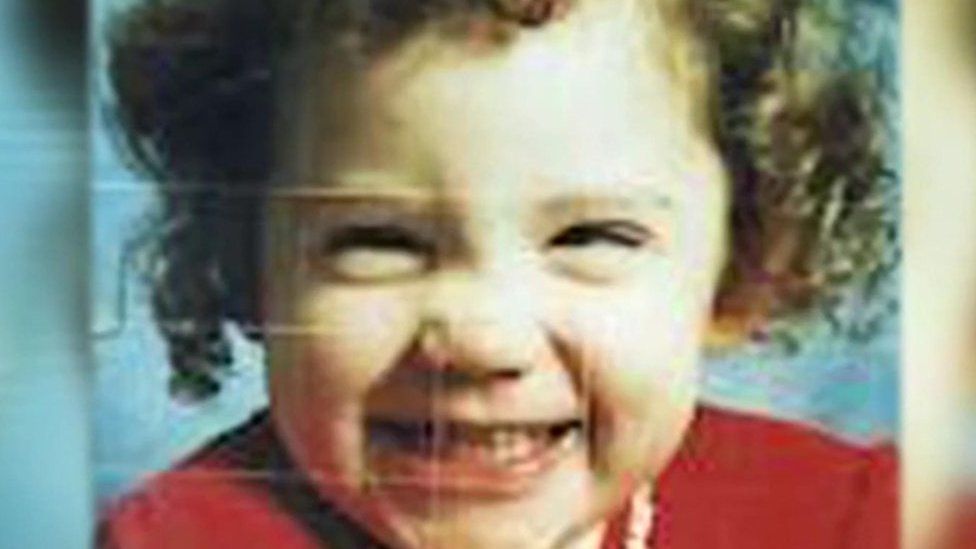 Bone fragments found during a fresh search for a British toddler who went missing 37 years ago in Germany are not human, tests have confirmed.
An army search of the riverbank area unearthed bone fragments, which tests have now confirmed as non-human.
Katrice's father Richard Lee said the news confirmed his long-held belief the toddler had been abducted.
More than 100 soldiers took part in the five-week search operation, which cost about £100,000.
A spokesperson said: "The excavation of a section of riverbank in Paderborn, Germany, carried out as part of the investigation into the disappearance of Katrice Lee, uncovered some bone fragments which were sent for testing in order to determine their origin.
"Those test results have concluded that the bones are not human.
"The Royal Military Police are therefore satisfied that the excavation uncovered no evidence which would shed light on Katrice's disappearance and have now ruled this area out of their investigation."
Katrice went missing while out shopping with her mother. Her father Richard Lee, a former sergeant major, was stationed at the base
In 2012, RMP chiefs admitted mistakes were made during the initial investigation into the child's disappearance.
Mr Lee said: "This just cements my belief that Katrice was taken.
"As far as I'm concerned this means the front runner in the investigation is the abduction that we believed took place from day one."
Mr Lee said he was told by officials the bone fragment was from a horse.
He added: "I believe what we should now be looking at a public inquiry into the treatment of the family through all of this and the way in which the case has been handled.
"If things had been done properly in 1981 we wouldn't still be going through this now."
The River Alme site was identified after the release of an age-progressed photo-fit of a man seen at the Naafi holding a child similar to Katrice.
The investigation is continuing and police urged anyone with information to come forward.
Related Internet Links
The BBC is not responsible for the content of external sites.