Geese beheaded in 'distressing' attack in County Durham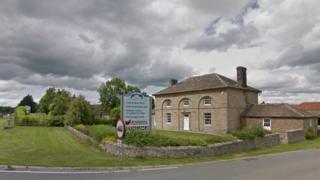 More than 20 geese have died in what is believed to be a deliberate attack at an animal rescue centre.
A keeper discovered the 25 birds in a field at Wetheriggs Animal Rescue Centre, near Barnard Castle, County Durham, on Monday.
Some were decapitated, others stamped on and some are thought to have died from the stress of the incident.
Durham Police said it had received a "distressing report" about animal deaths and an inquiry was under way.
Wetheriggs takes in injured and unwanted animals including most domestic pets, farm animals and native wildlife.
Sally Bowes, head keeper at the centre, said: "Why would you harm animals in this way?
"It couldn't be an animal attack, it had to be people, we don't know why someone has done this it's just horrific really.
"We're totally out of the way of people so someone must've had to come here specifically to do this."