Darlington Council staff sickness rate double average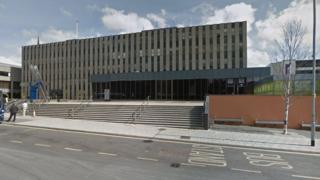 Time taken off work for illnesses by Darlington Council staff is more than double the national average, new figures have shown.
An efficiency and resources scrutiny committee report found workers took an average of 9.22 days, as opposed to the national average of 4.3 days.
Stress was most commonly cited, accounting for 28.9% of absences.
The council said it had introduced a number of measures to address the problem, including a flexi-time policy.
The report found the highest levels of absences were in adult services, with staff reporting sick for an average of 14.74 days.
A spokesman for the council, which offers counselling and physiotherapy for workers, said it had introduced wellbeing events and occupational health briefs for staff.
It would also give adult services front line officers laptops to reduce pressure and enable a better work life balance.