Netherfields play park shut for want of £3,000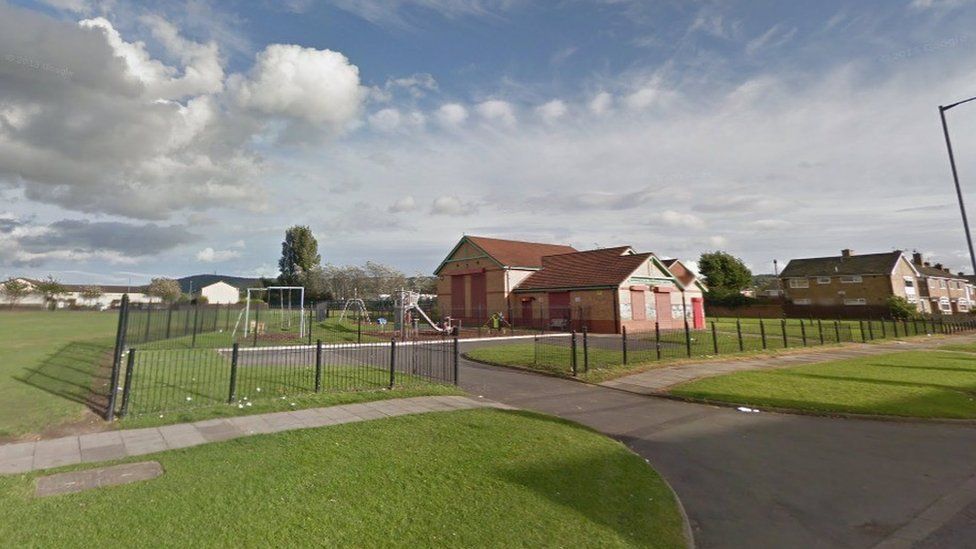 A £63,000 play park is padlocked shut because a council cannot afford someone to unlock it each day.
The playground in Netherfields, Middlesbrough was closed last year after complaints about anti-social behaviour and young people drinking there at night.
Independent councillor Jan Mohan has campaigned for it to be reopened.
However Middlesbrough Council said it could not afford the £3,000 a year cost of someone to open it.
"We just want someone to come and open the gates on a morning and lock them again at night," Ms Mohan said.
"I asked Cleveland Police to see if a PCSO could do it; we were told they couldn't.
"We've exhausted all our options. If I didn't work I would do it myself."
The council said it was "happy for the local community to lock the play area should they wish to and we are currently speaking with a potential volunteer".
However, Ms Moyan said this was "tricky" after the previous disorder at the park.
"I can't very well ask an elderly volunteer to be dealing with possibly quite threatening youths on a night," she said.
The play park, just off Fulbeck Road, was opened by the then Middlesbrough Mayor Ray Mallon in 2010.
George Chillmaid, 74, who lives on the same road, said the council had "emphatically" said it would look after the park after the local community centre closed.
"All we've got is kids playing on the road while there's a park worth £63,000 locked up," he said.
Related Internet Links
The BBC is not responsible for the content of external sites.