Attacked Cleveland firefighters to carry cameras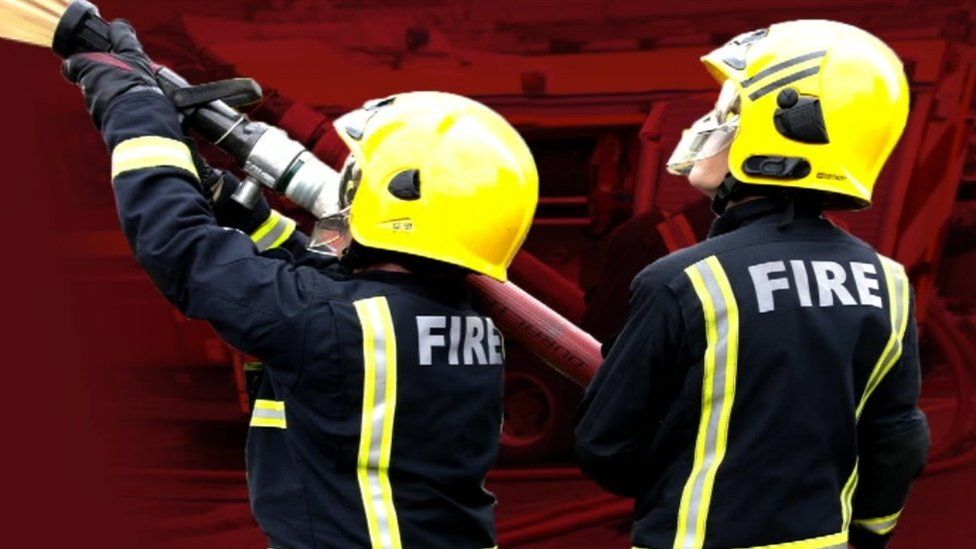 Firefighters are being fitted with body cameras in response to a rise in the number of attacks on call-outs.
Cleveland Fire brigade said it had seen a 60% increase in attacks since 2015 with crews on occasion having to withdraw from fighting fires for their own safety.
Staff have been attacked with various missiles and catapults firing bolts and ball bearings, a spokesman said.
Vandals have also damaged fire engines and attempted to steal equipment.
Crews have been surrounded by gangs of youths wearing balaclavas, individuals jumping on appliances and aggressive verbal abuse, the brigade said.
There were also reports of people deliberately twisting or standing on hoses to stop the flow of water.
Chief fire officer Ian Hayton said: "Such behaviour beggars belief and is wholly irresponsible.
"Our firefighters do a fantastic job in protecting the local community and saving lives. The fact that their job is made even more difficult by the thoughtless actions of a minority is hard to believe and will not be tolerated.
"Such violence puts them at risk of injury or even worse and can also stop them from attending an emergency where lives may be at risk."
From April 2015 to the end of March 2016, there were 28 reported violent attacks on crews.
There were 45 such incidents between April 2017 and March this year.
Cleveland Police welcomed the fitting of body cameras saying the footage could be used in prosecutions.
Supt Dave Sutherland said: "It is inconceivable that the very people who put their lives on the line to protect people and save others' lives are subjected to such violence and abuse by a minority of people."
Related Internet Links
The BBC is not responsible for the content of external sites.