Cleveland Police sickness level 'a source of shame'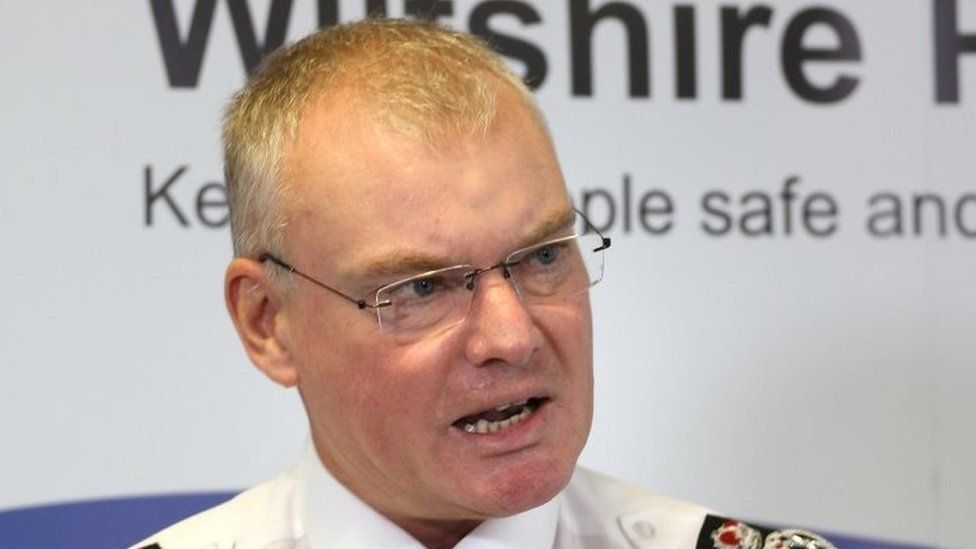 A police chief says he is without 100 members of his staff each day due to "intolerable" stress and pressure tackling "chaos" and "carnage".
Cleveland Police's chief constable, Mike Veale, described scale of sick leave absences as "a source of shame".
He revealed that on one day earlier this year the force had no-one to send on calls - a situation he said should "never happen".
The equivalent of 75 officers and 25 police staff are ill daily, he said.
"The stress, pressure and scrutiny on our officers and staff is intolerable on occasion because of some of our stretched resources - it gets to you," Mr Veale told a meeting of the Safer Stockton partnership on Tuesday.
"They are facing chaos, carnage, violence and domestic incidents within our communities. It takes its toll."
Since 2010, the force has seen its number of full-time front-line officers fall from just over 1,700 to about 1,250.
He warned a number of issues were "deep-rooted and generational".
"There are times I don't know how we survive and maintain the services we provide," added Mr Veale.
"There have been occasions when I've walked into the control room and we've just run out of resources.
"A few weeks ago on a Saturday morning there were no resources to send out.
"That was a challenging day, but that should never happen in modern-day policing."
As part of his efforts to reshape the force, Mr Veale announced the ranks of chief inspector and chief superintendent would be scrapped.
He said Cleveland Police had "many managers" and was "top heavy".
The change is expected to be rolled out over the next six-to-nine months
Related Internet Links
The BBC is not responsible for the content of external sites.