Yellow rain warning in Middesbrough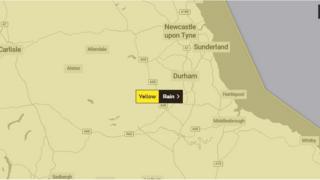 A yellow weather warning for rain is in place across Middlesbrough.
Earlier the Environment Agency (EA) had issued a flood warning on low lying land in Marton West, Ormesby, Newham, Middle and Spencer Beck.
But in a later statement it removed all warnings and said: "River levels have peaked and will remain steady, with no further rise forecast.
"Our incident response staff have been out clearing debris screens and we will continue to monitor the situation."