Darlington Woman, 81, 'battery hen' under council Covid rules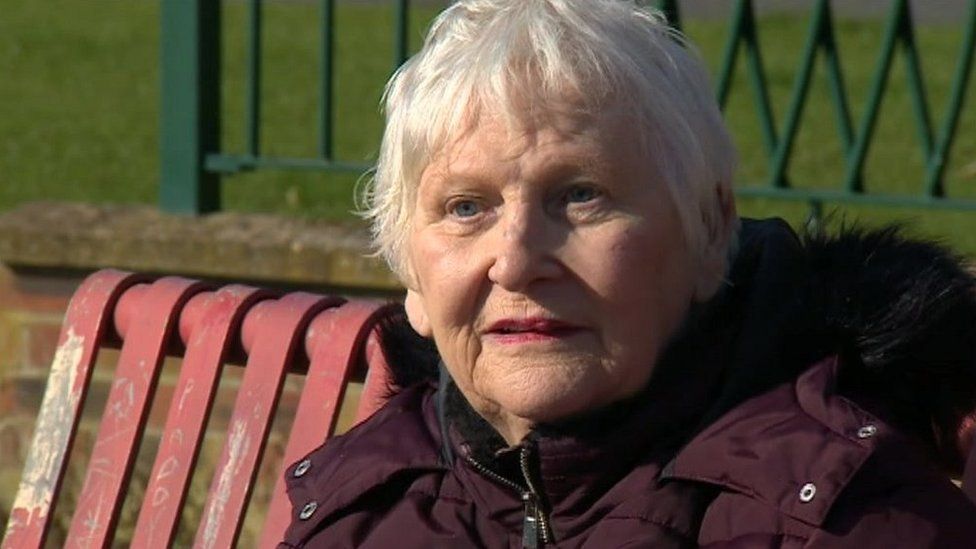 An 81-year-old woman says she feels like a "battery hen" due to restrictions on her sheltered housing imposed by a council.
Audrey Spink who lives in council-owned accommodation in Roxby Court in Darlington, cannot mix with her neighbours indoors under the measures.
She said she "should be enjoying life and so should the others in here".
Darlington Borough Council said it houses "really vulnerable" people and its "first duty" was to protect them.
It is currently illegal for people in several parts of the North East to mix in any indoor setting, in an effort to stop the spread of coronavirus - but Darlington is not covered by these tighter restrictions.
Ms Spink said: "It's lonely. I'm 82 next month, November, and I don't want to spend my last few years like this, with somebody telling me what I can and can't do."
Councillor Kevin Nicholson said: "As a council we totally sympathise with Audrey's situation and with situations like this across the whole borough.
"But there are people in our sheltered accommodation who are really, really seriously vulnerable, with lots of illnesses, a combination of different illnesses, and who are very, very old.
"And it's really important that our first duty as a council is to protect those people."
Ms Spink added: "Well that's what we are [battery hens]. We're stuck in a battery upstairs, or downstairs as the case may be.
"Nobody to talk to, nobody to socialise with. I should be enjoying life and so should the others in here.
"When you're at the end of your days - I've got a bad heart, I've had breast cancer, I've had everything wrong with me - I keep bouncing back, but there's nowhere to bounce to now."
Related Internet Links
The BBC is not responsible for the content of external sites.