Middlesbrough street wardens hammer home lockdown message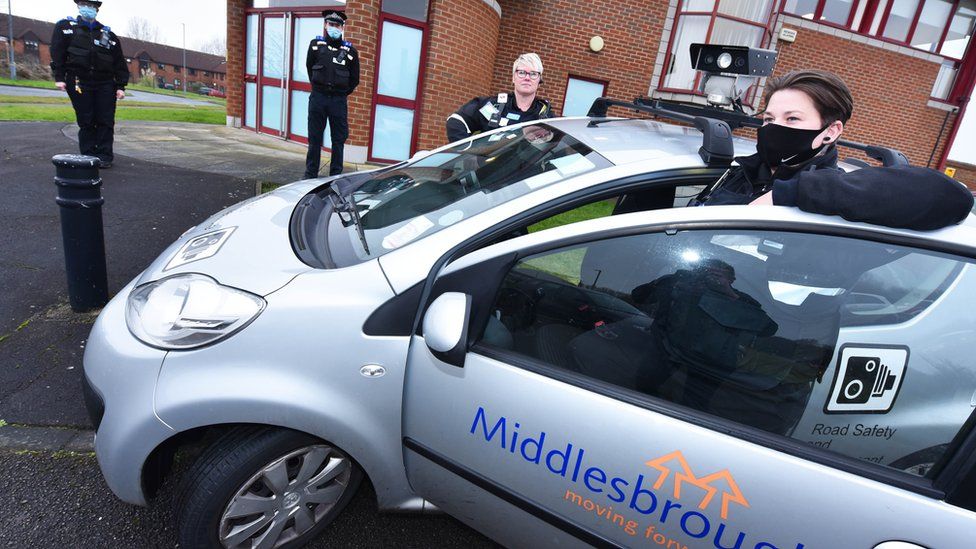 Street wardens have teamed up with police officers on the beat in Middlesbrough to re-enforce the "stay at home" message.
The patrols are aimed at reminding people of the restrictions in place.
They will focus on areas of the town where intelligence suggests people are gathering in groups.
Wardens are also distributing advice letters in multiple languages to ensure different sections of the community are clear on lockdown rules.
Middlesbrough's infection rate - as of the end of last week- stood at 422 per 100,000 population compared with an average across England of 280.9.
Middlesbrough Mayor Andy Preston said: "Decent people get really annoyed when they see others paying no attention to lockdown.
"The vast majority of people in Middlesbrough are doing the right thing, but there are still issues for us to tackle.
"Our wardens are on the side of decent people and I'm pleased they are working closely with Cleveland Police to ram the message home."
Related Internet Links
The BBC is not responsible for the content of external sites.