Overdose kit handout to reduce drug deaths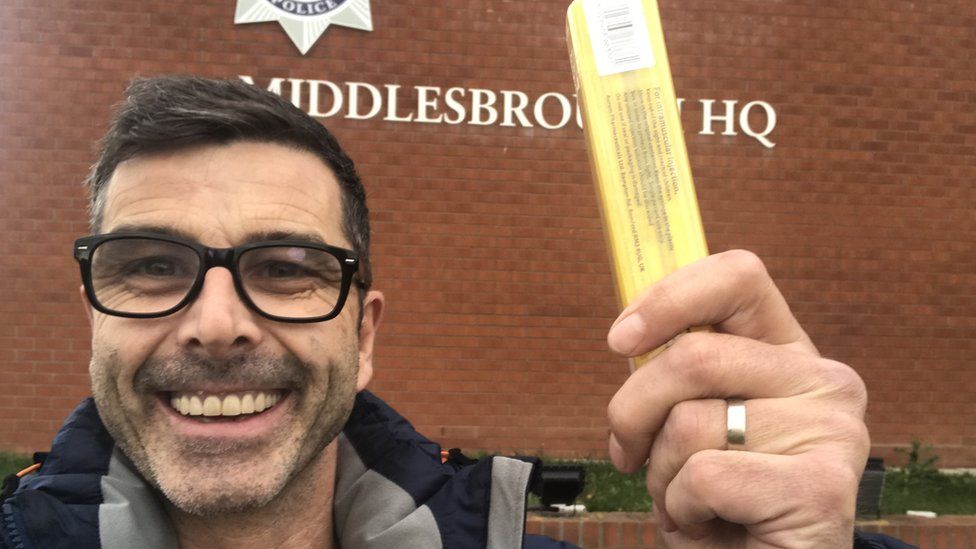 A team of people with experience of drug addiction will be patrolling the streets of Middlesbrough distributing potentially life-saving kits.
They will be "engaging" with drug users who are not accessing services, to offer advice as well as naloxone, which can reverse the effects of an overdose.
They will also clear up discarded needles and other paraphernalia.
The £20,000 project has been funded by the Cleveland Police and Crime Commissioner.
It will be delivered by the peer-led Harm Reduction Unit based at Foundations medical practice and led by George Charlton, a former drug user and now a counsellor.
It is aimed at drug users at a greater risk of death due to their lack of contact with healthcare professionals and support services.
Members of the team will receive training and be issued with a uniform.
Their shared life experience of drug use is seen as crucial in establishing contact and trust with those at risk.
Cleveland's Acting PCC Lisa Oldroyd described it as an "innovative way of reversing the appalling impact drugs have on our communities, saving lives and reducing the demand on our policing and health services".
Mr Charlton said: "Once you stop seeing a person's drug use as a barrier to involvement, you start to see how they have life experiences and qualities that can benefit society."