Mike Hill: Hartlepool MP quits 'with immediate effect'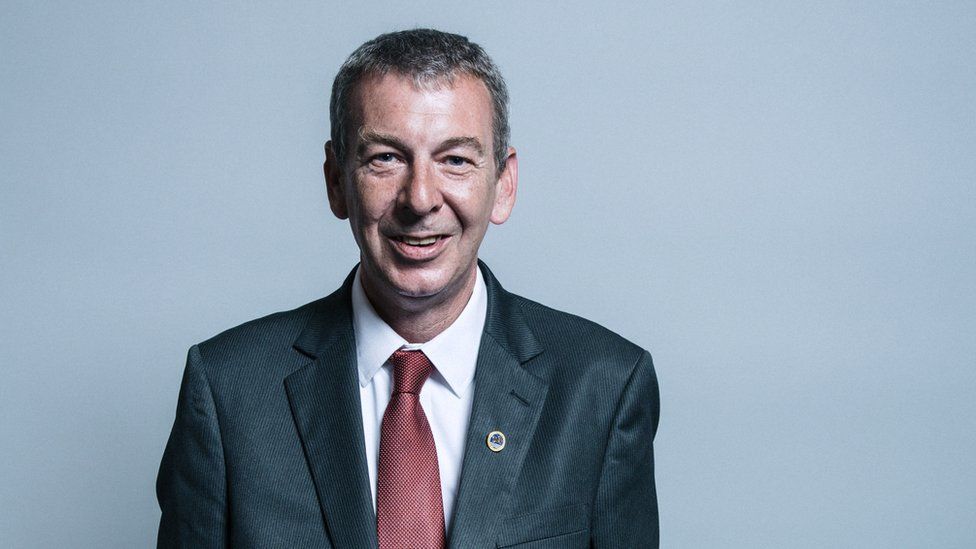 Hartlepool Labour MP Mike Hill has resigned "with immediate effect", prompting a by-election.
Mr Hill was due to face an employment tribunal later this year into claims of "sexual harassment and victimisation". He has denied the allegations.
Shadow Foreign Secretary Lisa Nandy said there was an ongoing investigation relating to his resignation that the party took "very seriously".
Mr Hill, 57, had served as the MP for the town since 2017.
Labour held Hartlepool at the 2019 General Election, when the Conservatives came second by fewer than 4,000 votes.
The by-election could be held on 6 May to coincide with local and mayoral elections in England, and will pose the first electoral test of Sir Keir Starmer's leadership since taking over from Jeremy Corbyn last year.
The constituency Labour Party said it wanted a candidate in place "quickly".
In September 2019, Mr Hill was suspended from the party following an accusation of sexual harassment.
Speaking in October 2019, Mr Hill said he "completely rejected" the allegations and it had been a "very difficult time" for his family, friends and staff.
By David Macmillan, BBC Radio Tees political reporter
The upcoming by-election will be framed as the first litmus test of Sir Keir Starmer's Labour leadership.
But politics in the North East coastal town can be more labyrinthine than a simple popularity contest between Labour and Conservative.
Hartlepool gave the Brexit Party its first council leadership, when a group of Independent councillors switched allegiance in September 2019 only to revert to being independents four months later.
It famously elected its football club mascot H'Angus the Monkey as mayor in 2002 and re-elected the man in the costume, Stuart Drummond, twice more before the post was abolished.
Questions about how this by-election will play out provide intrigue.
Who will claim the 10,000 votes cast for the Brexit Party at the 2019 General Election?
Has the local Labour Party - so riven with in-fighting it lost control of Hartlepool Council before a vote was cast in 2019 - been able to restore order sufficiently to mount a robust defence of the seat?
Will big regional announcements like the Teesside Freeport or Darlington's treasury campus send voters towards the Tories?
How will a rare all-out council election affect the poll, if it does take place on the same day?
It's going to be fascinating, but then politics in Hartlepool frequently is.
Related Internet Links
The BBC is not responsible for the content of external sites.