Covid-19 vaccine: Trust 'key' to care home staff jab take-up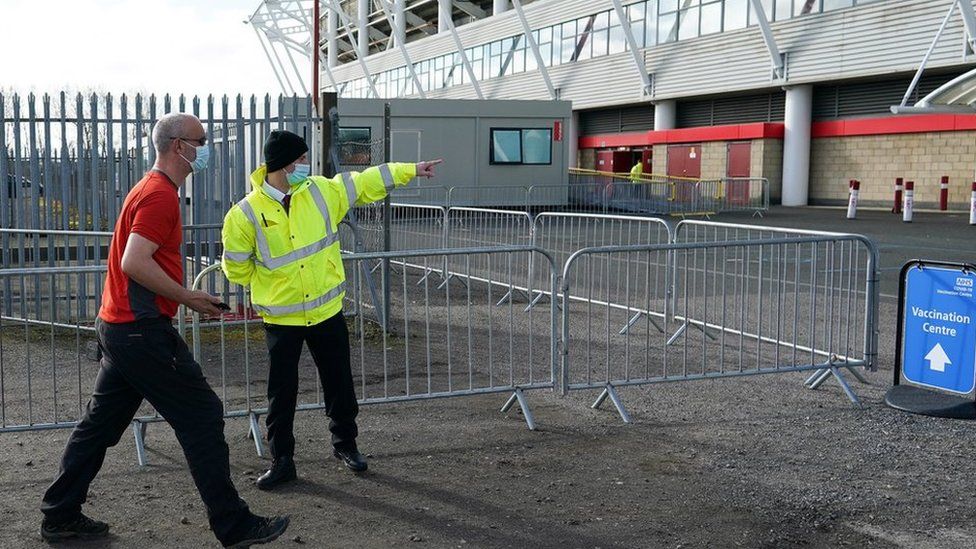 "Respectful conversations" and building trust will be key to convincing care home workers who have refused to have a Covid-19 jab, a health chief has said.
About 10% of Middlesbrough care staff had turned down the offer, councillors at a health security panel were told.
Mark Adams, director of public health for South Tees, said they were working to increase the coverage.
Myth-busting sessions have been held between staff and GPs to debunk misconceptions and ease concerns. 
Mr Adams told the panel that refusals tended to be seen among younger people in the workforce who were concerned about their fertility on the back of disinformation, the Local Democracy Reporting Service said.
Claims on social media that the Covid vaccine could affect female fertility are unfounded, experts have said.
Mr Adams said: "I guess we need to have a very respectful conversation with those who do not want to be vaccinated to try and encourage them to, without beating them over the head with 'a different set of facts', to use Donald Trump-type language.
"It's probably going to take quite a while to play through some of that disinformation and establish the trust of those who've fixed their view."
He added: "You want [coverage] to be as close to 100% as you can - and you're probably never going to get it to 100% because of staff turnover and other factors.
"However, you've got 90% coverage... I think it's a really good start."
Related Internet Links
The BBC is not responsible for the content of external sites.