Middlesbrough heroin addiction clinic extension a 'no brainer'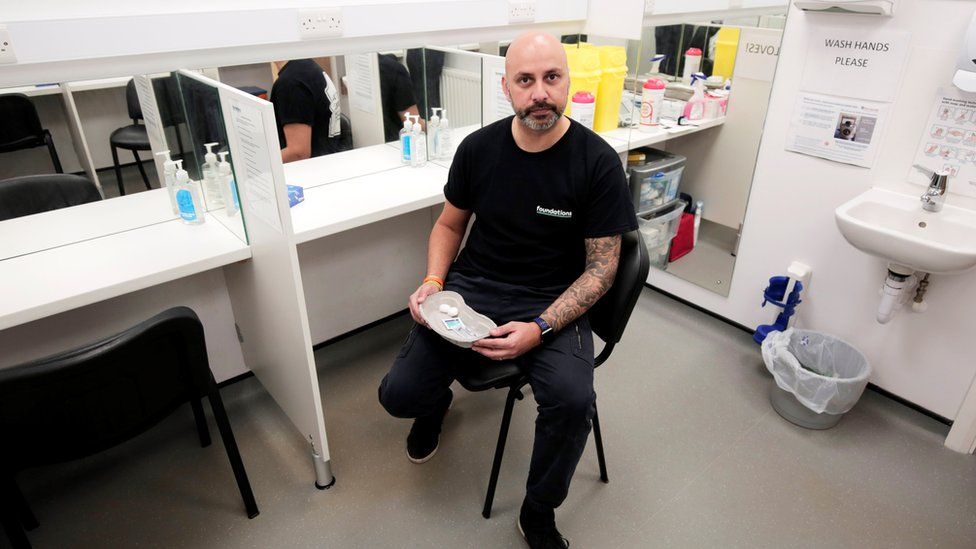 Extending a scheme which allows addicts to self-administer drugs and has been shown to reduce crime is a "no brainer", a councillor has said.
Middlesbrough's Heroin Assisted Treatment (HAT) grants participants supervised diamorphine injections.
By reducing reliance on street heroin, the programme aims to break the cycle of addiction and crime.
Recent research by Teesside University found it led to a 60% reduction in illegal activity by the participants.
Its future was thrown in doubt when Middlesbrough's Police and Crime Commissioner, Steve Turner, vowed not to fund the scheme, but money was then secured through Project Adder, which provides funding to reduce the problem of illegal drugs.
There is now uncertainty once again as the funding has only been secured until the end of March.
Labour councillor Alma Hellaoui told Middlesbrough Council's health scrutiny panel it was a "no brainer" that it should funded, and said it had been "breathtakingly positive and successful", the Local Democracy Reporting Service said.
Research led by Teesside University found HAT participants had an average criminal career of 19 years with an accumulated time of 52 years in prison costing the Ministry of Justice (MoJ) around £4,343,700.
However, there had been a 60% reduction in criminal offences by the participants which would save the MoJ about £97,800.
Danny Ahmed, the programme's clinical lead, said: "Patients are feeding back that this has been a complete lifeline to them, for the first time in their lives they feel a real sense of stability.
"They have found the routine of coming into our clinic and the routine of working around the administration of medication really beneficial."
The research revealed a huge decrease in street heroin use with 80% of all tests taken for the drug as a group returning negative.
Everyone had engaged with psychosocial interventions, despite it not being compulsory, and people had experienced notable improvements in their psychological health.
The government has just announced £780m worth of funding over the next three years for drug treatments as part of its 10-year drug strategy, as well as the continuation of Project Adder, though it is not yet known how much Middlesbrough will receive.
Related Internet Links
The BBC is not responsible for the content of external sites.