Redcar Festival of Thrift hailed as massive success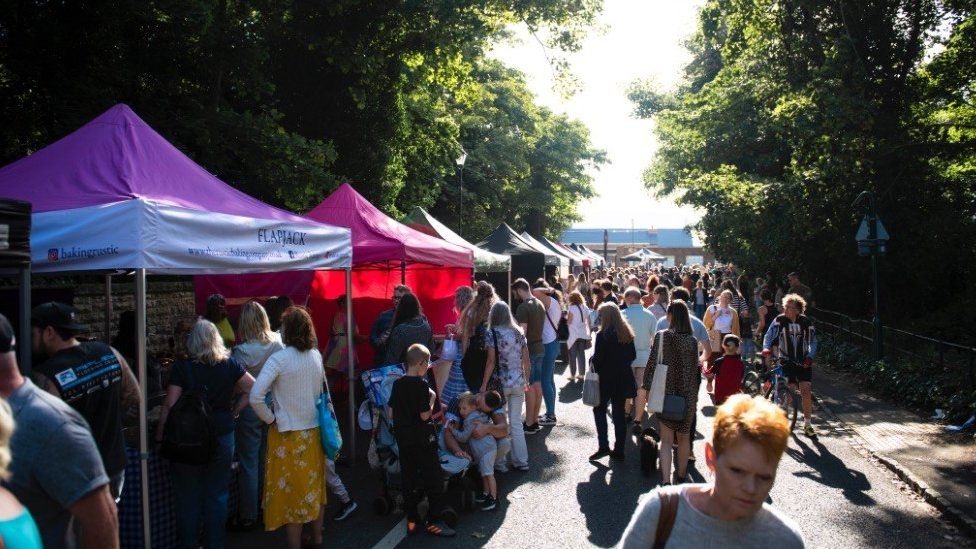 A Festival of Thrift held on Teesside delivered a huge boost to the region's green economy, with visitors spending a record amount, organisers have said.
The event took place in Redcar at the end September and figures have now been released showing more than 50,000 people from around the UK attended.
It also made a £2m contribution into the local economy.
Organisers said its popularity showed people wanted to move away from the culture of "use and dispose".
The celebration of sustainable living, now in its eighth year, featured ethical enterprises such as local makers, food producers, artisans, skills-sharing workshops, upcyclers, fixers and recyclers, craftspeople and artists.
Creative director Stella Hall described it as a sign of a growing awareness and desire to opt out of the "use and dispose culture", and its message about about the importance of living sustainably was reaching more people than ever.
She added: "Festival of Thrift's uniqueness is that it has creativity at its heart, it is a happy and joyous event that also shares achievable ways for people to make the shift to thrift."
Councillor Louise Westbury, Redcar Council's cabinet member for climate, environment and culture, said: "People are really starting to sit up and listen to environmental concerns now.
"Action is beginning to be taken and conversations surrounding thrift and sustainability are no longer foreign to everyday members of the public. It is fantastic to see this event going from strength to strength."