New Northumbria Police HQ prompts opening hours change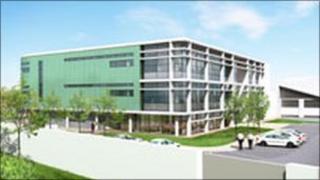 People have been asked to give their views on changes to the opening hours of North Tyneside police stations.
The move has been prompted by a new command headquarters currently being built in Wallsend.
The new premises, due to open on 8 November, will be open 24 hours a day and replace the Wallsend base.
It is proposed to reduce the opening hours of North Shields Police Station to 0900 BST to 1700 BST, Monday to Friday.
A Northumbria Police spokesman said: "I wish to reassure you that there will be no reduction in the accessibility or visibility of police resources in the Wallsend area as a result of these changes.
"Your views are important to us, so please do have your say on whether or not these changes to our police station opening times will affect you."