North Tyneside Council tackles pothole problem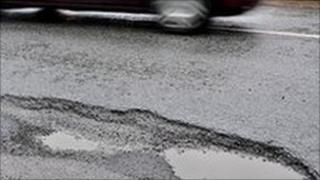 North Tyneside Council has put aside £400,000 to deal with potholes caused by the winter's severe weather.
It has already repaired 6,000 holes across 500 miles (804kms) of road, and carried out resurfacing schemes to ensure more lasting repairs.
A management plan to bring together data on all aspects of its highways, including drainage gullies and bollards, has also been set up.
This will allow the council to plan repairs more efficiently in the years.
Councillor Ed Hodson, cabinet member for the environment, said: "We understand that the problems created by potholes have been a major concern for residents.
"We have taken this issue very seriously and have done everything we can to deliver the work needed."