Further arrest in Raoul Moat shootings inquiry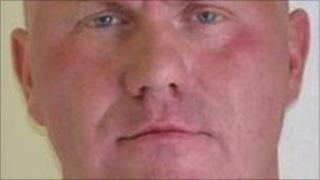 Another arrest has been made in connection with the Raoul Moat investigation.
Moat, who died on 10 July, apparently shot ex-girlfriend Samantha Stobbart, 22, killed her new partner Chris Brown, 29, and wounded Pc David Rathband, 42.
A 26-year-old Newcastle man was arrested in the city on Thursday on suspicion of assisting an offender.
It brings the total number of people arrested in connection with the case to 21.
Former nightclub bouncer Moat was on the run for a week after the shootings before he was caught by police in Rothbury, Northumberland.