Gateshead Council's electric vans cut carbon emissions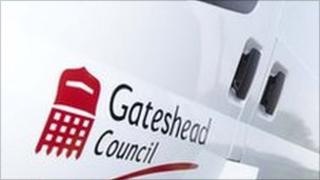 A Tyneside council has bought two electric vans in its drive to have a greener borough.
The vehicles, which cost 5p per mile to run, will be used by staff who maintain Gateshead's parks, streets and public buildings, as well as delivering school meals.
The vans take eight hours to charge up and this will be carried out overnight.
The council already has two electric cars and will consider buying more if the vans are a success.
A council spokesman said: "The electric vans will be compared and evaluated in day to day use against their diesel counterparts.
"If successful this could lead to more electric vehicles delivering front line council services."