Council fined after child injured at Discovery Museum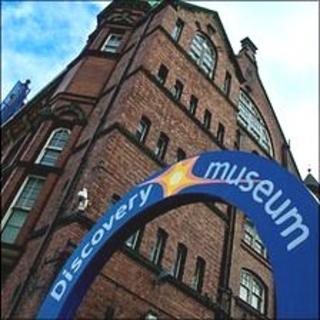 Newcastle City Council has been fined after a young girl was injured by an exhibit at one of its museums.
The child, then aged five, had placed her hand in a gap in the "Floating on Air" interactive exhibit at the Discovery Museum in August 2009.
A part had been removed for repair and her hand came into contact with the unguarded rotating blades of the fan which powered the air flow.
The council admitted a breach of the Health and Safety Act.
The girl, whose name has not been released, but is from Leeds, required immediate surgery, and has since had further operations including a skin graft, a tendon harvest and replacement.
During a prosecution brought by the Health and Safety Executive (HSE), magistrates in Newcastle were told that accident could easily have been prevented had a safety grate been fixed over the hole.
Newcastle City Council pleaded guilty to breaching Section 3(1) of the Health and Safety at Work Act 1974.
It was fined £12,000 and ordered to pay costs of £7,733.
Mitigating, Rod Searl, said the museum was profoundly sorry for what happened, and had since spent £130,000 reviewing health and safety procedures.
It was the first time that the museum, which attracts more than one million visitors a year, had been prosecuted for breaking health and safety laws.
After the case, HSE inspector, Carol Forster, said: "It's important that councils, like any other organisations, have systems and procedures in place to ensure that the safety of members of the public is not put at risk by their activities."