Horse imported to Northumberland has rare swamp fever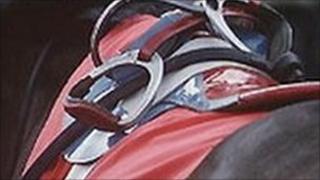 A horse imported into Northumberland from the Netherlands has tested positive for swamp fever - only the second case in the UK in 30 years.
The horse is to be destroyed, the Department for Environment, Food and Rural Affairs (Defra) has announced.
Five other horse imported at the same time tested negative for the virus. The virus, Equine infectious anaemia (EIA) is not harmful to humans.
In January two imported, infected horses were destroyed in Wiltshire.
Other horses at the Northumberland premises are currently being tested.
The exact location where the horse is being kept in the county is not being revealed, and movement at the premises is being restricted.
Humanely destroy
Defra chief veterinary officer, Nigel Gibbens, said: "This again shows the success of our post import testing regime.
"This was an apparently healthy horse carrying a notifiable disease that we are keen to keep out of Great Britain.
"After considering the risk I have decided to take appropriate action and humanely destroy this horse."
EIA affects horses, mules and donkeys and can cause fever, anaemia, emaciation and death.
It is transmitted via blood such as from insects bites, and infected horses carry the disease for life and pose a permanent risk to other animals.