Fourth man charged over North Tyneside shooting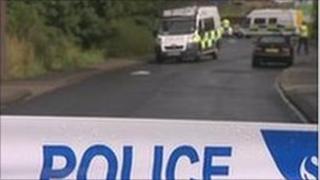 A fourth man has been charged with conspiracy to murder after a man was shot in North Tyneside.
Paul Borg, 25, suffered wounds to his leg in Willington Quay during the shooting on 19 August.
Kelvin Croney, 28, of Hebburn, is due to appear before North Tyneside Magistrates' Court later.
Three men from Wallsend, Terry March, 30, Philip Croney, 22, and Michael Curran, 30, were remanded in custody on 27 August.