Stamp of approval for Newcastle libraries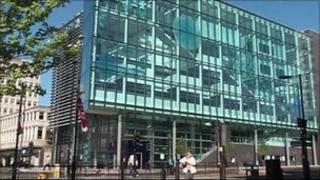 Newcastle residents have given the thumbs-up to the city's libraries.
A survey found that there had been a number of improvements in the service in the past year.
The facilities were described as bright, friendly and modern, and the introduction of self-service at six sites was welcomed.
The results were boosted by the opening of a £24m "super library" in the city centre, and refurbished premises in areas including Benwell.
David Fay, City Libraries' Manager, said: "We are delighted with the results of this year's residents' survey and would like to thank everyone who took part.
"Where satisfaction hasn't risen we will be working to try to address some of those issues."