Oxfam shop photos of Argentina sold for £14,000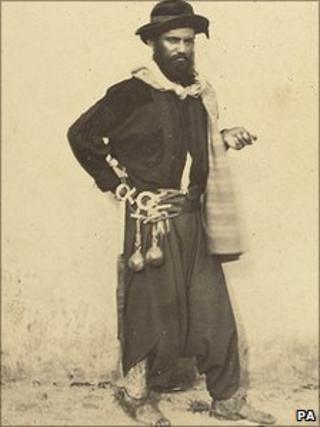 Old photographs left in a Tyneside Oxfam shop have raised thousands of pounds for the charity.
Two 19th Century albums, containing images of Argentina, were discovered by a volunteer at the branch in Jesmond, Newcastle.
The pictures, taken by French photographer Esteban Gonnet, were sold at auction in London to an anonymous bidder for £14,000.
The amount was higher than the estimate price of between £3,000 and £5,000.
Gonnet was born in France in 1830 and emigrated to Argentina when he was about 30.
Originally a surveyor, he began to devote himself to photography when he arrived in Buenos Aires.
An Oxfam spokesman said: "Many of our shops have experts who give up their time to volunteer and can spot possibly valuable items.
"We also have a team of experts so if something looks valuable it can be sent to them for research."
He added: "This amount of money could buy safe water for 15,500 people or 560 goats to help families in developing countries."