Newcastle doctors bid to trace 1947 study volunteers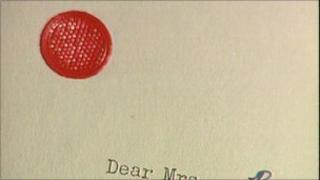 Doctors are trying to track down all those involved in a pioneering health study which has lasted for 63 years.
The Thousand Families study - also known as the Red Spot study - was set up in Newcastle in the 1940s.
It was originally planned to last for a year but is still running and has helped doctors understand what influences human health.
They have lost touch with many of those from the study and are appealing for them to get back in touch.
All 1,142 babies born in Newcastle between May and June 1947 were recruited for the study by doctors at the Royal Victoria Infirmary and Newcastle University.
Lost contact
They were known as red spots because of the identifying markers on their medical records.
It aimed to examine the health of children in the city following World War II.
It was one of the first studies to identify that poor living conditions had an impact on children's health, growth and development.
More recently it has looked at what influences health in later life.
Study director Dr Mark Pearce, from Newcastle University's Institute of Health and Society, said the 'red spots' had moved all over the world.
"But there are still many hundreds thought to be living in the North East that the study team have lost contact with and it is these people that the study team are now asking to step forward," he added.
The team has a questionnaire for people to complete and also wants them to go for an assessment.