Union to fight closure of Hebburn Trench UK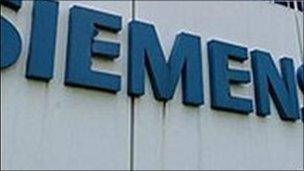 Unions have said they will fight a decision to close an electrical plant with the loss of 90 jobs.
Siemens is proposing to shut its Trench UK plant in Hebburn, which makes high-voltage electrical equipment, by 2012, and transfer the work to Germany.
GMB Northern Region has hit out at the proposals, and is to lobby the government to intervene.
Siemens is blaming competition from low-cost suppliers and "over capacity in the global market" for the closure.
The company also said it was trying to retrain employees to give them a better chance of getting jobs when the plant closes.
A statement from the company said: "The business imperative to go ahead with the proposal remains sound and has been the subject of extensive consultation with employees.
"The case is based on over-capacity in the global market place, increasing competition from low-cost suppliers and the age of the Hebburn plant.
"Siemens wishes to express the company's appreciation to all employees in Trench UK for their contribution over their many years of service."
Chris Preston, GMB regional organiser for Trench UK, said: "Our members are particularly aggrieved that Siemens are repatriating work, as Siemens has a very large factory in Germany which is running well below capacity.
"They are closing a plant that has a full order book, healthy profits and is exporting a first-class product all over the world.
"The Trench UK employees have undertaken a lobby of government and the prime minister."
Related Internet Links
The BBC is not responsible for the content of external sites.