Restored Victorian pub in Gateshead to reopen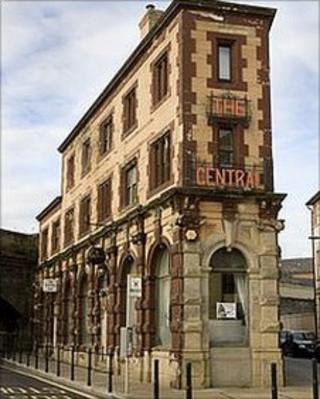 A landmark Victorian pub on Tyneside is reopening after a £1.5m facelift.
Work to restore many of the features of The Central in Hill Street, Gateshead, has taken seven months.
The Grade II listed building - known locally as the coffin due its unusual shape - was bought by North East pub chain The Head of Steam.
The scheme has included the restoration of original etched glass and mahogany window panels and the main bar's original Victorian ceiling.
Head of Steam managing director Tony Brookes said: "We are all excited about reopening The Central. It feels like years since we closed it, but in fact it only closed on 15 May.
"The work that has gone into the renovation has been enormous."
Part of the restoration costs were met by the Heritage Lottery Fund and Gateshead Council.
Designed in 1854 by local architect M Thompson, The Central occupies a flattened triangular island site between the High Level Bridge and the Tyne Bridge.
It was built for Alderman Potts, a wine merchant, and eventually became a hotel around 1890.