Stonework amnesty at Seaton Delaval Hall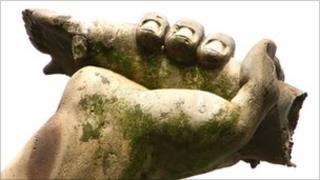 People are being asked for the second time to help save a historical Northumberland stately home.
The National Trust successfully campaigned to save Seaton Delaval Hall when it was put up for sale in 2008.
It now wants to repair the stonework, and hopes to recover pieces which may have been rescued when parts of the hall were damaged by fire in 1822.
An amnesty has been offered to anyone handing in any stonework they suspect may belong to the original building.
Cheryl Moore, Building Surveyor for the National Trust, said: "Since the fire the hall has lost a considerable amount of stonework through dereliction and decay.
"In addition, local people who have always looked after the hall and hold it dear in their hearts, have rescued parts of the stone so that it is not lost to the elements."
"We are asking local people to return anything they might suspect to be original stonework from the hall.
"This will help us to make repairs that retain the look, spirit and architectural integrity of the original building, along with making financial savings that could be best used elsewhere in our commitments to the local community."
The Grade I-listed hall, near the coastal town of Seaton Sluice, was built by Sir John Vanbrugh, and is widely regarded as one of the finest works of the English Baroque period.
More than £3m was raised from the public during an 18-month campaign to save it for the nation, with donations from as far afield as Canada, Egypt, Japan and New Zealand.