Northumberland Park Authority plans to cut jobs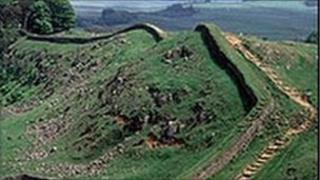 Northumberland National Park Authority is planning to cut jobs as it faces a 33% budget cut.
It said the cut would be more than £1m each year from 2014/15 onwards and has started a consultation on its plans.
They include halving the number of management posts to four in the first two years and removing a number of administrative and planning posts.
The roles of three rangers, two farming advisers and a number in tourism and marketing are also earmarked to go.
The authority is running a four-week consultation before a final decision is made on 16 February.
Centres to close
Authority chairman John Riddle said: "If we could have achieved expenditure reductions without making people redundant, you can be certain we would have done."
Two out of three of the National Park Authority-run visitor centres will also close.
The Once Brewed National Park Centre on Hadrian's Wall will be kept but centres at Ingram and Rothbury will not be resourced by the authority.
It said it would explore with the community and businesses if a level of service could be retained.
Monitoring and maintenance of rights of way would have to be reduced for the foreseeable future, it said.
Members of the authority's board agreed that it would continue to support rural communities and to care for the natural and cultural heritage of the landscape it covers.