Raoul Moat accomplice accused taken ill during trial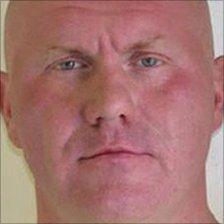 The trial of two men accused of being accomplices of shotgun killer Raoul Moat was brought temporarily to a halt when one of them was taken to hospital.
Qhuram Awan, 23, suffered what was described as a "health difficulty", but was later returned to the dock.
He denies conspiracy to murder police officers, as well as firearms and robbery charges.
His co-accused Karl Ness, 26, denies the same charges, and the murder of the new partner of Moat's ex-girlfriend.
Mr Awan's barrister, Peter Carter-Manning QC, said: "There has been a health difficulty as far as Mr Awan has been concerned.
"He has been to the hospital and happily there is no ongoing problem, just so the jury understand why we were unable to sit.
"I am expressly instructed to apologise."
Moat died after a six-hour stand-off in Rothbury, Northumberland, on 10 July.
He had been on the run after shooting his ex-girlfriend Samantha Stobbart, 22, killing her 29-year-old boyfriend Christopher Brown and blinding Pc David Rathband, 42, by shooting him in the face.
The trial of Mr Ness, of Brookside in Dudley, North Tyneside, and Mr Awan, of Rowley Street in Blyth, Northumberland, continues.
Related Internet Links
The BBC is not responsible for the content of external sites.