Gunman Raoul Moat accused pair 'taken hostage'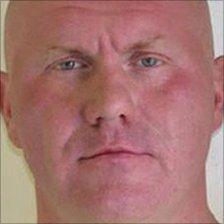 Two men accused of being accomplices of Raoul Moat were taken hostage by the gunman, a court has heard.
Karl Ness, 26, and Qhuram Awan, 23, deny conspiracy to murder police officers, attempted murder, and firearms and robbery charges.
Mr Ness also denies the murder of the new partner of Moat's ex-girlfriend.
The court was told about that after Moat shot Pc Rathband, Mr Ness wrote two notes. One said: "He has me as a hostage and my friend as the driver."
The jury at Newcastle Crown Court heard from the mother of Mr Ness, who described her son as a "loner" and said that she had warned him that his only regular friend, Moat, was "no good".
She added: "I felt on the one hand Karl admired Raoul, but on the other hand he also feared him."
Two notes, written by Mr Ness and dropped off at his sister-in-law's house, included the lines: "Please don't worry, I'm OK. But you really cannot let the police know I am contacting you or I'm dead. He will come for my mam.
"Everything is OK, we are getting fed and watered so I am happy LOL. He has me as a hostage and my friend as the driver.
"He is going to kill as many police as he can and get gunned down himself. Keep these letters for the police when it's over."
Moat died after a six-hour stand-off in Rothbury, Northumberland, on 10 July.
He had been on the run after shooting his ex-girlfriend Samantha Stobbart, 22, killing her 29-year-old boyfriend Christopher Brown and blinding Pc David Rathband, 42, by shooting him in the face.
The trial of Mr Ness, of Brookside in Dudley, North Tyneside, and Mr Awan, of Rowley Street in Blyth, Northumberland, continues.
Related Internet Links
The BBC is not responsible for the content of external sites.