Haltwhistle visitor centre moves to new home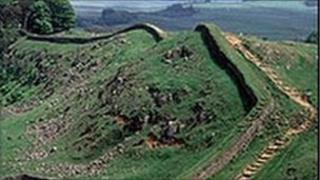 A tourist information centre in a Northumberland town has moved to a new home.
After years of operating from the old ticket office at Haltwhistle Railway Station, it has now opened its doors at the library on Westgate.
It follows the redevelopment of the Mechanics Institute building.
The centre is supported by Hadrian's Wall Heritage Ltd and the council will continue to work closely with the company to promote the area.
Councillor Jim Smith, executive member responsible for tourism at Northumberland County Council, said: "This move is a very positive one for the tourist information centre where in the future it will benefit from this town centre location, as well as from the important links and benefits of being close to other services.
"It also provides a more cost-effective management arrangement."
Linda Tuttiett, chief executive of Hadrian's Wall Heritage said: "The tourist information centre provides a vital service in the promotion of Hadrian's Wall Country and we are delighted that this local expertise and resource will continue to be delivered from Haltwhistle."