Northumberland Park Authority's drops Defra legal bid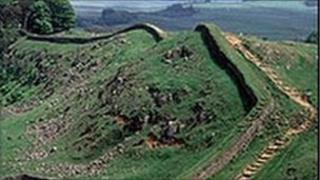 A national park has dropped plans to take legal action against the government over "unfair" cuts.
The Northumberland National Park Authority wrote to the Secretary of State for the Environment claiming it had not been consulted properly.
It was concerned about a 33% reduction to its budget.
But it has now shelved the plans saying it cannot afford to take legal action against Defra. Defra said it had treated authorities "fairly".
'Least-funded'
The park authority, which currently has an annual budget of £3.4m, said it was planning to cut three rangers and two farming advisers to save money.
It said Defra had "salami sliced" the budgets of all 10 park authorities without taking into account their individual circumstances and ability to raise alternative funds, such as from the sale of assets.
The authority's chairman, John Riddle, said: "The authority has decided that its current priority is to use its limited resources to address the significant challenges required by budget reductions.
"We are deeply concerned, however, that if the allocation of funding for national parks is not addressed and revised it is likely that future funding decisions will have an even greater detrimental effect on the least-funded national park, which is Northumberland."