BBC Introducing: Viva City from Newcastle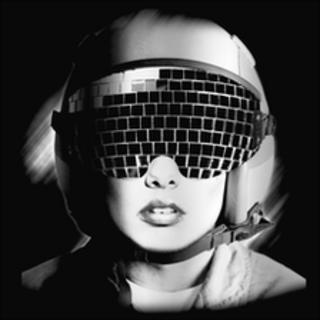 Viva City from Newcastle are opening the main stage at Evolution before embarking on a second tour of the US later this year.
After being together for three years, they have already shared the stage with Lost Prophets, The Automatic and Kissy Sellout in America.
Influenced by artists such as Björk and Kate Bush to Hadouken and The Prodigy, the four piece band produce of all their own music.
The band are promising "something special" for the festival.
The band is made up of Bruce Tate (bass guitar and synths), Ali Allerdyce (guitar and lead vocals), Trev Cairns (samples and backing vocals) and Chris Cairns (drums).
Bass guitarist Bruce, said: "Music is either good or bad and you shouldn't limit yourself to one genre - we like to think that is reflected in our set list, giving everybody a piece of the action.
"Our inspiration comes from the people dancing at our shows - when we drop the beat and everyone goes crazy, then we know that's the kind of music we want to be making.
"We like to encourage excess, energy and indulgence in an electronic fashion that makes you lose control. It's all about having a good time."
Party vibe
The band released their debut album Phobia last month and after their UK tour this year, they want to begin work on their next record.
Bruce said: "We are buzzing with how it turned out and we hope everybody enjoys it. A friend text me saying they played the entire album at a party and they had a wild time - that's the kind of review we're striving for."
Viva City are returning to the USA for a second tour later in the year - but first they are playing a home gig at Evolution Festival in May.
Bruce said: "We're opening the main stage at Evolution this year on the Sunday. On the bill with Tinie Tempah and Plan B - that's going to be incredible, a real party vibe.
"We're going to prepare something special for this show which will be reflected in Trev's outfit I guess!"
The band are touring the UK in July, for more information visit their website here.