Sunderland University to charge up to £8,500 fees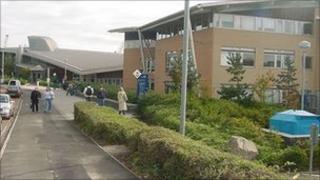 Sunderland University is planning to charge between £7,000 and £8,500 a year in tuition fees from 2012.
It also hopes to set aside £10m a year to help those from lower earning backgrounds pay for courses.
A spokesman for the university said it had consulted staff and students widely on the tariff.
He also said the university had some of the best facilities in the country and had excellent links with business and industry.
Newcastle and Durham universities plan to charge the highest level of fees - £9,000, and Teesside University has confirmed its annual fees will be £8,500.
The new fees, which have been agreed by the Board of Governors and apply to all full-time undergraduates, are based on a tiered structure with three levels - £7,000, £7,800 and £8,500 per year.
Difficult climate
The university said this reflected the running costs of each course - laboratory-based science courses are at the higher level to foundation degrees at the lower level.
University of Sunderland vice-chancellor, Professor Peter Fidler, said: "The Government cuts to higher education funding and the enforced increase in tuition fees has caused great concern in the sector.
"Within this extremely difficult climate, we had to first ensure our business was in the best possible shape before moving forward.
"We want to be recognised as a high quality, modern and entrepreneurial civic university - and this is something for which we have been applauded nationally for two decades."