Sunderland's student radio station wins three awards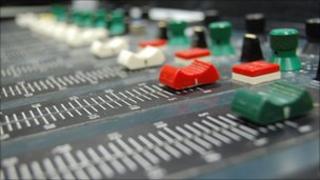 The University of Sunderland's radio station has picked up three national awards.
Spark FM won the Community Spirit award which commends the station's links with its audience.
Graduate Kyle Wilkinson won Volunteer of the Year and Lee Sevenoaks won Station Manager of the Year.
The awards were part of the I Love Student Radio Awards which honours student radio stations from across the UK.
The radio station is run entirely by volunteers.