Northumberland family in payout for paramedic blunder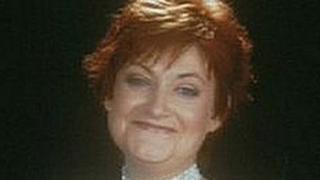 The family of a Northumberland woman have received £40,000 compensation after a paramedic misdiagnosed her condition before she died.
Denise Hopper, 40 and from Alnmouth, suffered a fatal heart attack two weeks after a car crash in December 2007.
A subsequent inquiry found she had been mistakenly treated for dehydration instead of deep vein thrombosis.
The North East Ambulance Service admitted the paramedic, who was later struck off, failed to act properly.
Mrs Hopper's daughter, Kerry-Ann, 19, and son James, 21, welcomed the settlement, but criticised the ambulance service for not disclosing the disciplinary action against paramedic Brian Jewers.
Mr Jewers was struck off the Health Professions Council register for "failing to demonstrate adequate clinical skills".
Miss Hopper said: "The way the ambulance people dealt with it makes me sick to my stomach.
"For three years we blamed ourselves and wondered if there had been something we could have done to save her, and they let us go on feeling that."
Solicitor Mary Ann Charles, who acted for the pair, said the ambulance service should have been quicker to disclose information.
She said: "None of the details of the disciplinary action taken against this ambulance man, which directly concerned what happened to Denise Hopper, had been made known to me as their legal adviser or them as her next of kin."
The North East Ambulance Service admitted there had been a failure to make a competent diagnosis, but did not admit liability for Mrs Hopper's death.
A spokesman said: "Our policy is always to investigate concerns and to involve the assistance of the regulatory bodies as appropriate.
"In this case, Mr Jewers was promptly investigated by the Health Professions Council as a result of a report made to it by us and was struck off from the register of paramedics.
"It is not accepted that the North East Ambulance Service has in any way sought to mislead Ms Hopper's family and any allegation in this regard is strongly refuted.
"We are pleased that settlement of the claim by Ms Hopper's family has been reached on acceptable terms."