Man cleared of murder jailed for theft plot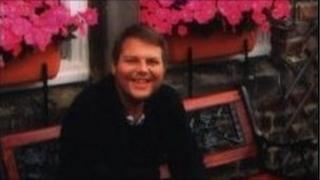 A North Shields man cleared of murder has been jailed for plotting to steal from a "vulnerable" software engineer.
The badly beaten body of Andrew Smart, 47, was found at his home in Sibthorpe Street in February 2010.
Stephen Kirkpatrick, 20, of Balkwell Green, was cleared of his murder at Newcastle Crown Court, but admitted conspiring to steal from Mr Smart.
He was jailed for 16 months. Two men were jailed for life after being found guilty of the murder in March.
Northumbria Police said Mr Smart had battled an alcohol problem for some years and had moved to North Tyneside from Surrey.
They said he had been a self-employed software engineer and was hard-working and intelligent, but his life had changed and he had become a "vulnerable" figure.
Ryan Saint, 21, of George Street, and Ryan Leck, 19, of Lower Rudyerd Street, both North Shields, were jailed for life for the murder.